HORSES SOLD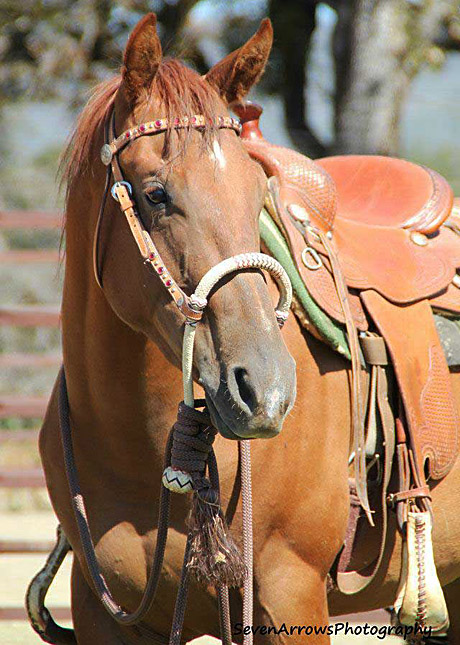 CODY
Fritz Olena Jay "Cody" - 2010 AQHA Gelding.

We are proud to have offered "Cody" a special home. Cody comes with a solid pedigree. He has Quarter Horse greats such as Dry Cody, Son O Sugar, & Bueno Chex right on his papers. He is a laid back and showing some talent. Started under saddle and doing well. He will excel in just about any direction you want to take him with his willing attitude. His pedigree is loaded with cow sense, and will do trail, barrels, roping, reining... Anything you want! He was great movement and could possibly be a great cart or dressage prospect. He is well built and has a great stop on him!
See: http://www.allbreedpedigree.com/fritz+olena+jay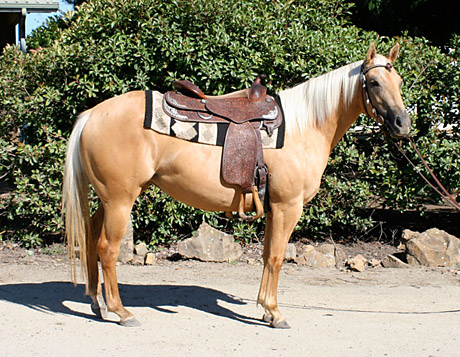 OKIES BLOND BOMBSHELL
Congratulations to Bill Warne on his purchase of Okies Blonde Bombshell - 2006 AQHA Palomino Mare.
This mare is pure royalty! This folks is the best in the business, and now you can own one for a reasonable price. She is very easy pleasy, talented, and calm. She is smart, learns as you think it... Great on the ground and lightly started. She will excel in reining ,cutting, working cowhorse, or snaffle bit. Her pedigree includes such greats as her sire: Okie Paul Quixote (NRHA Futurity Champion), Her maternal Grandsire: Boomernic (NRHA Futurity Champion), and her granddam: Amarilla Chex (AQHA ROM and the dam of Nu Chex To Cash , sire of Wimpys Little Step), plus many more! 14 hands of dynamo. Built just right. Palomino to boot!
QUIGLEY
Congratulations to Dan Fox on his purchase of this fine stallion!

We look forward to his success!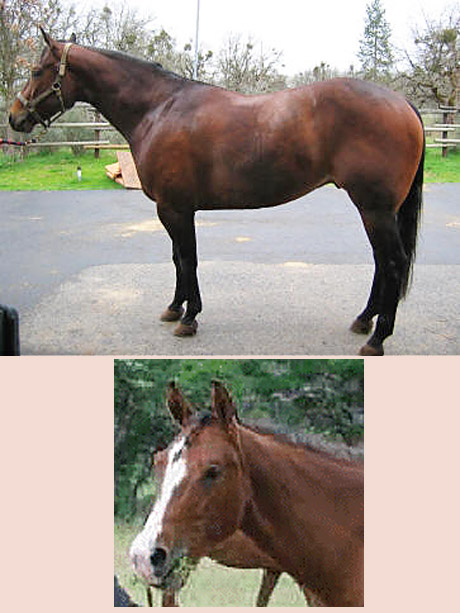 TRUMAN
Chex Out My Major - "Truman"

Sold on consignment.
EZ
"EZ" was sold to a great gaming family. He will be doing poles, barrels, goat tying and breakaway roping.

"The cutest pony I've ever seen. Large gaskin muscles, large hip, long neck, and short back. Sweet as a kitten. 2 months training.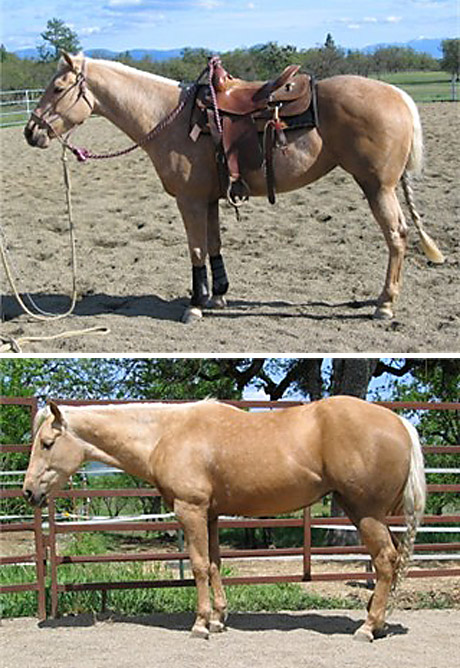 LENA
Smart Little Roxie "Lena"
2003 AQHA Palomino Mare  

Lena is out of Smart Cash Cutter. Smart Cash Cutter is a sire with many AQHA performance points, and is sired by Smart Little Lena. This bloodline speaks for itself.

Lena is a great horse, built like a tank and sharp as a whip. She is doing well under saddle and has been started on cows. She is quick and tough, she can go all day long. She picks up leads, stops, and backs like a lady. She turns over her hocks nicely. If you are looking for a great cow horse prospect check her out. Currently in cutting training with Cameron Verstagan. Use this mare and then turn her into a quality brood mare.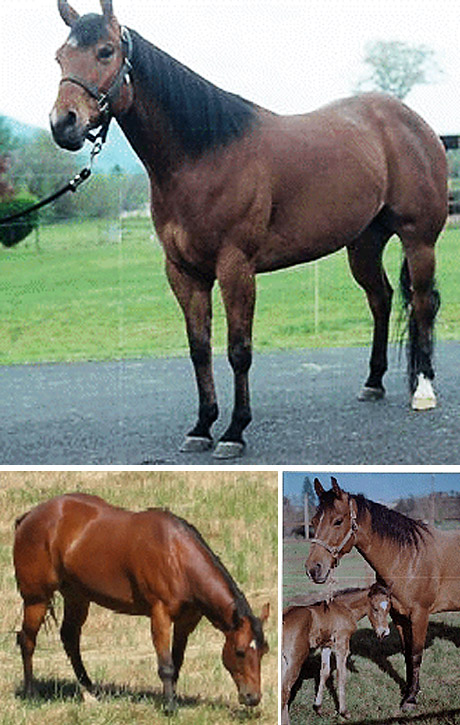 BUDDY
Freckles Major Star aka "Buddy" was a fantastic gelding out of our mare. My husband fell in love with this horse from day one. He named him Buddy and he lived up to his name. My husband is a total novice and rode him like a winner. Buddy just took to him and they made a great pair.

When my husband got sick and we had to sell him. We found the perfect home for Buddy.

Buddy is now roping and cutting and sorting cattle in Idaho, and loving it..